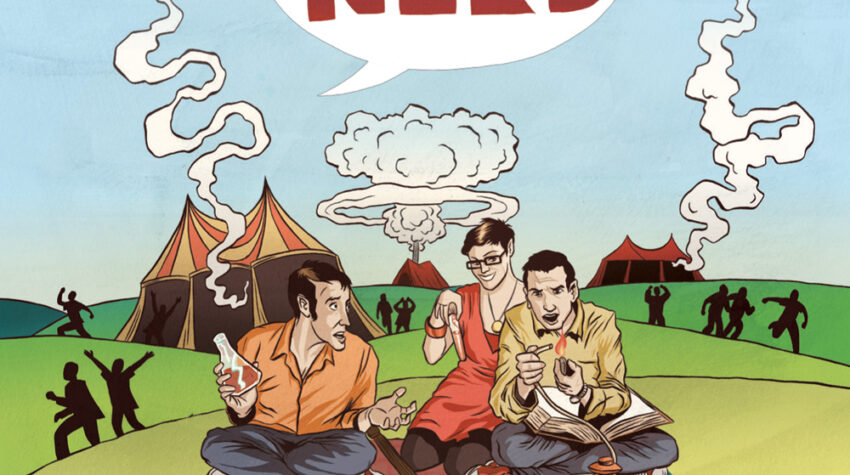 It's that time of year again… I'm on a train speeding toward Edinburgh for the month of August.
One of the main reasons I'm there is to write and perform in Alchemy, an awesome secret sketch show happening most weekends. It's full of new stuff, new comedians and I'm sorting out lots of music for it. It is going to be awesome. For all the latest about that, follow AlchemyEH1 on twitter.
The other reason is our one-off Festival of the Spoken Nerd on the Free Fringe on Wednesday 16th August (see flyer above by brilliant Tom Humberstone!)
Of course, that's not enough so I've found another 40 or so gigs to do, including Robin Ince's lunchtime science show, Storytellers Club, The Great Sketch Off, Bitch Doctors, Tricity Vogue's Ukulele Cabaret, Richard Wiseman's Secret Society show, Comedy Countdown at the Gilded Balloon, Devil's Advocate for Skeptics on the Fringe, Totally Acoustic with MJ Hibbett, Richard Sandling's Perfect Movie, a tonne of mixed bill showcases including one with my girlband The Balconettes and…
…well, I could go on, but they're all listed here:
helenarney.com/live-dates
If you're in Edinburgh any time in August, come to one of them and say hello!