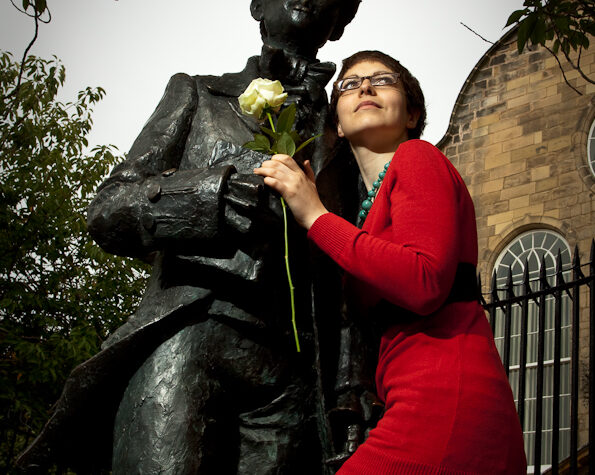 From songs about algorithms commissioned by BBC Radio 3 to an interactive play about evolution performed by a motivational Zumba giraffe at the Natural History Museum, Helen loves to write.
She has several factual and funny Radio 4 series under her belt, including experimental comedy show "Domestic Science" with Festival of the Spoken Nerd and "Did The Victorians Ruin The World?" with her sister Dr Kat Arney and commissions for "The Verb" and "Essential Classics" on Radio 3 and "More Or Less" on Radio 4.
Since performing three solo shows at the Edinburgh Fringe and three UK tours with Festival of the Spoken Nerd, she co-wrote the illustrated pop science manual "The Element In The Room" with Steve Mould and is now working on a number of long form script, musical and book projects in between hanging out with her two adorable kids.
Helen recently graduated from City University with a Masters in Playwriting and Screenwriting with Distinction, where she won the year prize for her final screenplay. She has also filled several notebooks with rhymes for Uranus, none of which are printable here.