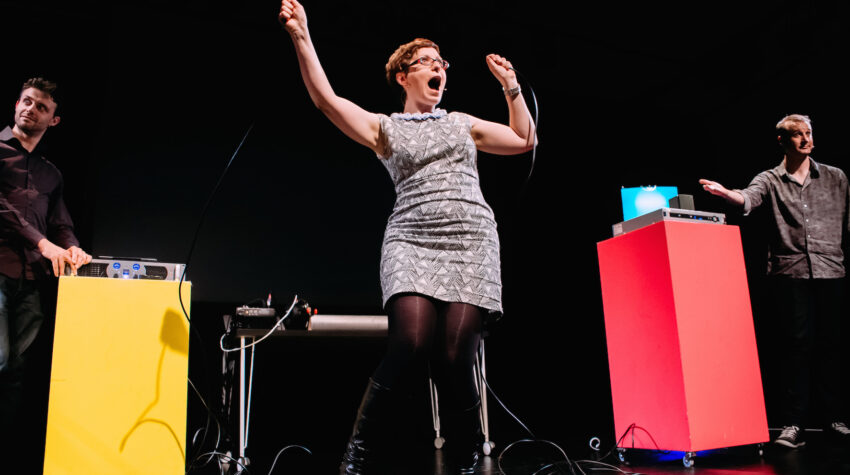 TUESDAY 10th OCTOBER 2023: Ada Lovelace Day Live (London + online)
I'm hosting another Ada Lovelace Day Live at the Royal Institution in London, celebrating women in STEMM worldwide (tickets and streaming passes) 
SUNDAY 15th OCTOBER 2023: An Evening Of Unnecessary Detail (London + online)
Back at the Royal Institution for the second time in a week, this time reuniting the Festival of the Spoken Nerd crew for An Evening Of Unnecessary Detail with special guests (tickets and streaming passes) 
MONDAY 13th NOVEMBER 2023: Stiles + Drewe Best New Song Prize Final (London)
"Unstoppable" – a song from the Teenage Jiu Jitsu Suffragette musical I'm writing with James Hughes – has been nominated for the Stiles + Drew Best New Song Prize 2023! Come and see it performed at The Other Palace in London along with songs from 11 other absolutely stellar writing teams (tickets)
MONDAY 20th NOVEMBER 2023: An Evening Of Unnecessary Detail
An Evening Of Unnecessary Detail returns with our biggest ever show on London's glittering West End! Featuring me, Matt, Steve and special guests at London's Cambridge Theatre – the current home of musical Matilda (tickets)
FRIDAY 24th NOVEMBER 2023: Steampunks In Space (Leicester)
I'm half of the opening night entertainment for the "Steampunks In Space" festival at the National Space Centre, Leicester (tickets)
FRIDAY 1st DECEMBER 2023: Overture Showcase of "Almost Astronauts" (London)
Daytime showcase for "Almost Astronauts", the show I'm writing with Jenna Dyckhoff, hosted by Overture Musicals at The Other Palace in London. Tickets on sale soon!
I'm spending most of my time writing on musical theatre projects at the moment, so there's not too many live gigs in the diary right now. If you don't want to miss out on anything, join my mailing list to get updates about gigs, album releases, TV and radio appearances and more. You'll get a secret folder full of free songs and a discount code when you subscribe!
You can also join the Festival of the Spoken Nerd mailing list to get special updates about our shows, podcast, books and radio recordings.
Or if you'd like to book me for a future show, event or another project, please get in touch via the contact page.