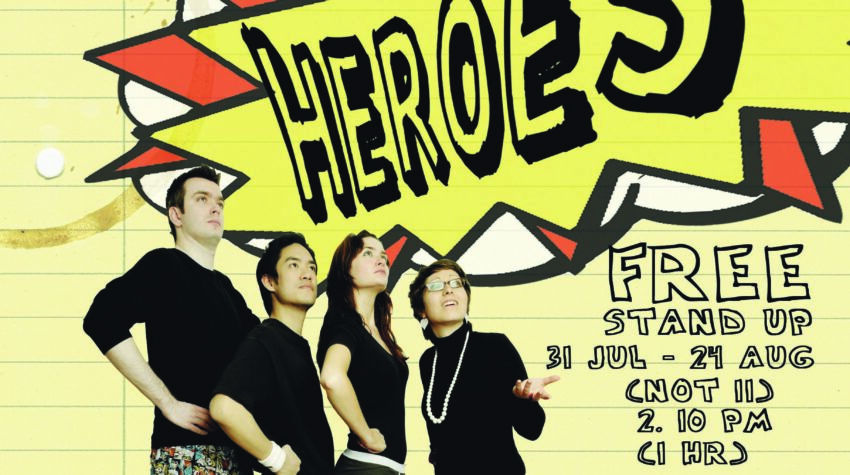 At the 2008 Edinburgh Fringe, Helen was one quarter of Homework for Heroes, a stand-up show celebrating tiny acts of heroism, with Nat Luurtsema, Broderick Chow and Tom Goodliffe. It was as excellent fun, as you might expect from the flyer designs below, and culminated in a violent root-vegetable-based fight every day, to the original theme tune of TV series Gladiator.
Nat, Brody, Tom are also comedians (amongst other things) and you can find out about them here:
Nat Luurtsema – website – twitter
Broderick Chow – blog –  twitter
Tom Goodliffe – website – twitter
I love these guys so much.
Photography by Hannah Jeffery, design by Broderick Chow