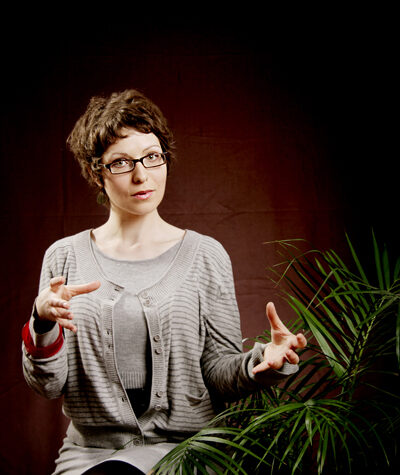 What is this London Air-Accordion Society?
It's a monthly lo-fi comedy club at The Green Man, Fitzrovia, London. Brilliant new acts support fantastic headliners, all hosted by comedian and air-accordion expert Helen Arney. It's consistently recommended by Time Out and LondonIsFunny.com, and if you book in advance you can reserve the chaise longue.
When do they happen and where can I get tickets?
Our friends at WeGotComedy.com have created a special page for all upcoming LAASoc shows – click here to see listings and buy tickets. Don't forget that they often sell out so join my mailing list to find out about gigs before everyone else!
How does one play the air-accordion?
Imagine 'Guitar Hero' but with cardigans, berets and a soundtrack of 1940s French Chanson. Put Edith Piaf on the long player and hold your hands at pectoral-height, about 12 inches apart. Keep one hand steady and move the other gently in-and-out to imitate the bellows of a fine Fantini, or any other imaginary accordion of choice.
Let's be honest here…
It's a daft name for a wonderful comedy night. Come along and find out why we're frequently recommended by Time Out, London Is Funny and the Independent.
(Photos by Claes Gellerbrink, 2009)