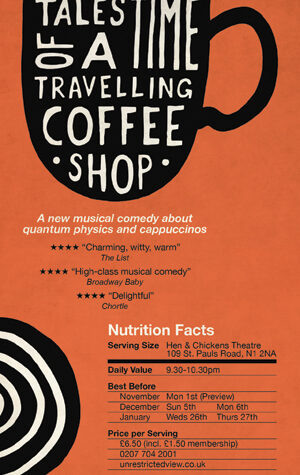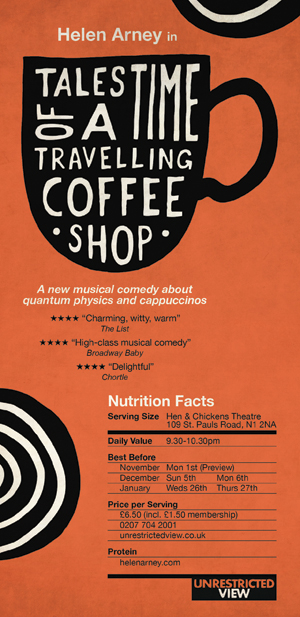 This is a show I wrote about quantum physics and cappuccinos. It's musical, it's funny, and it's full of stories about physicists behaving badly.  I did a series of five "work-in-progress" shows at the Hen & Chickens Theatre, and a final show at the Cambridge Science Festival in March 2011.
Some of the songs from the show are available here.
Not sure when the next outing will be for this… I suppose you could join my mailing list and find out that way, eventually?
Artwork for this show is all by the wonderful Tom Humberstone who curates the comic book compilation Solipsistic Pop