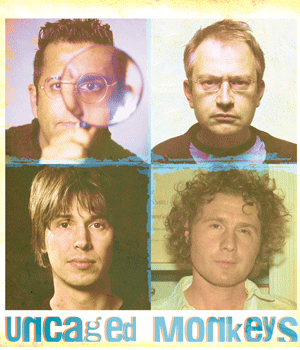 So, this is where I'll be for most of May: touring with the Uncaged Monkeys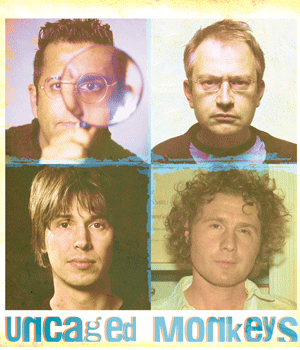 With (clockwise from top left) Simon Singh, Robin Ince, Ben Goldacre and Brian Cox.
I'm performing at all 15 shows, yes, even the Hammersmith Apollo one. I'll be singing songs about science and wearing pretty dresses. It's going to be nice. Especially because I get to see these four on the left do their awesome thing every night of the week.
And it's going to be EVERYWHERE, like, well, not EVERYWHERE but in lots of places like Glasgow and Cardiff and Newcastle and the like. So my parents might actually make the effort to come and see it but "only if it's got that nice young space Professor in it too"
You can see all the dates and follow links to tickets here