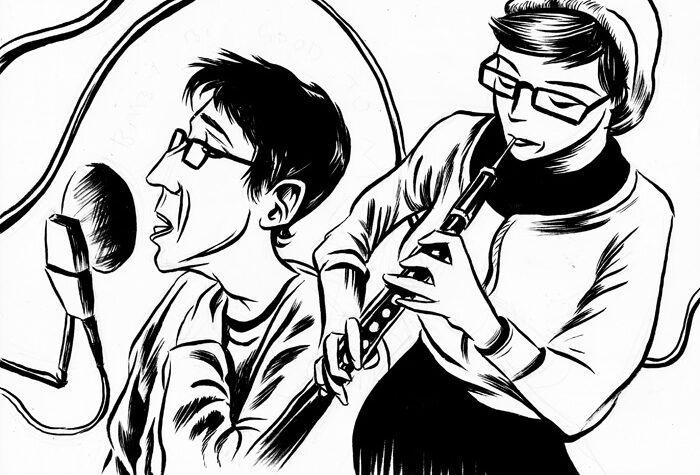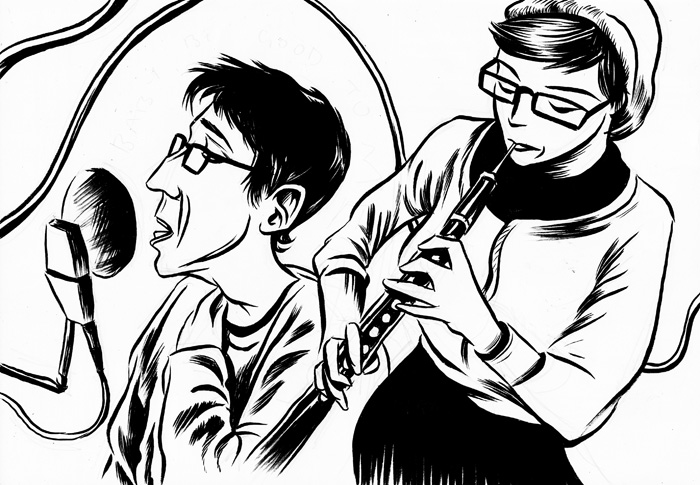 Should have posted something about this last week but it's been a bit busy… I spent a happy happy day last week with my sister Kat Arney, her fiance Ricky Fabulous of turntable soul-funk band Belleruche, illustrator Tom Humberstone and the awesome Darren Hayman of ex-Hefner and of currently-Darren Hayman and the Secondary Modern.
Darren has been writing and recording a song every day of January, as well as making a video for each song and a video diary to go with every track. Quite aside from recording one of the songs (day 22, number-fans) I've been following the whole thing on twitter and tumblr and it's been a rollercoaster of creativity.
Here's the video I helped make for the track we played on: Baby Be Good To Me
It's probably good that I delayed this post until now, because you can buy the entire set of 31 songs from bandcamp (plus a tonne of extra hidden bonus tracks) for a bargainous £15: click here for all that musicky goodness.