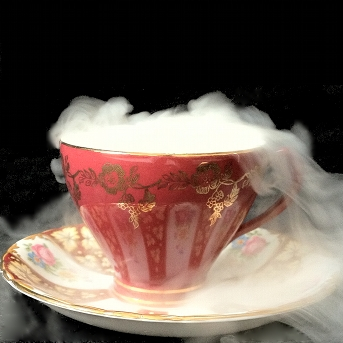 Just a quick news update to link to the Guardian Podcast I did with my colleagues in Festival of the Spoken Nerd: Matt Parker & Steve Mould. We had a lot of fun with presenter Alok Jha and producer Jason – listen carefully for my ukulele revamp of the regular theme music…
Guardian Science Weekly – Festival of the Spoken Nerd
Also, I've just put on sale the complete run of Domestic Science new material nights, at the Green Man in Riding House Street. They are tiny ramshackle nights of huge fun-ness and full of geeky comedy, science and special guests for a measly £4.
Domestic Science tickets on sale here
Here's some dry ice in a teacup, as photographed by the other half of Domestic Science @MrRobWells. We'll see you at one of those showsI hope!