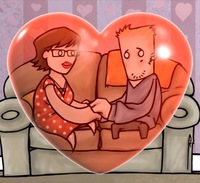 I'm just about to send out one of those newsletter things again – read it here first:

– Festival of the Spoken Nerd in London, Cambridge & Edinburgh
– Episode Five of our Extra Time for Questions Podcast out now
– Biggest ever Storytellers' Club at the Pleasance 11th March
– Domestic Science new material night 27th March
– Lovely gigs coming up all over the UK: is there one near you soon?
– My cryogenic love song hits 10,000 views on YouTube!
So that's what I've been up to since the start of the year, and what I will be up to for the next few weeks. Come join me at a show, maybe?