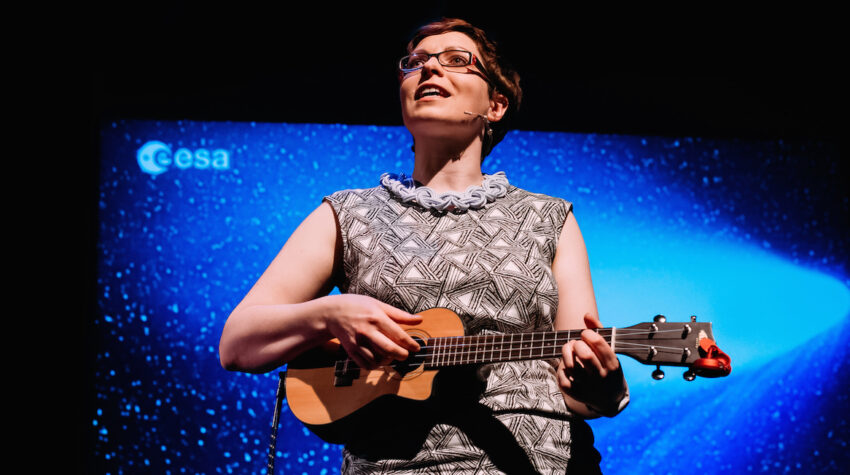 Some are about science, some are about love, some are co-written with award-winning musical comedian Rachel Parris for our post-post-feminist girlband The Balconettes but most are performed as part of Festival of the Spoken Nerd or my solo shows like Voice of an Angle.
As well as writing for myself, I've been commissioned for all kinds of events and organisations. From celebrity gossip songs on Zubox and setting my favourite element to music for the Royal Institution, to writing a triangular anthem for primary school children with Maths on Toast, songs about the year's favourite numbers for BBC Radio 4's "More Or Less" and a song co-written with a popular search engine for BBC Radio 3 show "The Verb", just contact me if you have an idea for a song you want me to write.
Head to Bandcamp to get free songs, full albums, complete lyrics and bonus tracks.
If you're really into free stuff, join my occasional newsletter here and get a Secret Album of favourite and unreleased tracks when you confirm your email!