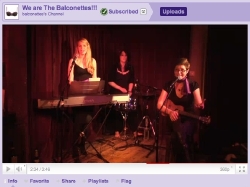 Hello again,
I've just send out one of my enormo-emails, with details of all the bits on pieces I'm up to in February. Man, it's an excessive number of things. I'm looking forward to March when there is just a reasonable number of things (Geek Pop EP launch, Cambridge Science Festival, FOTSN & Balconettes, James Sherwood's Piano Bar… oh hang on that's a lot of things too…)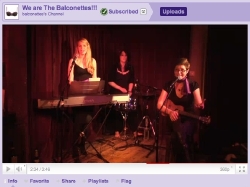 LOOK the point is that there's some ace things happening in February and it's all here in glorious technipurplecolour. It's not all live shows, there are things online like videos of my comedy girlband The Balconettes!
If you want to get these sorts of things in your inbox before anyone else, you can join my mailing list here.
And now I'm going to get back to learning the hits of Thomas Dolby on the ukulele for my friend's wedding on Saturday.