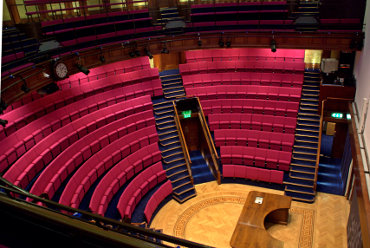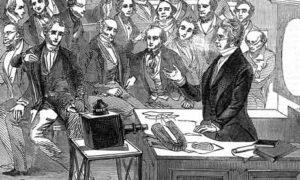 Have you ever wanted to go to an awesome science event at the Royal Institution Lecture Theatre (where they do those Christmas Lectures on the telly every year) BUT for it to be fun and silly and definitely not for kids?
Now's your chance. Hurrah!
I'm curating two evening with the help of some very excellent and entertaining friends – and some expert help from the RI's demo expert Andy who will be bringing out some bits and pieces from the archive for us to play with. I mean, for us to do science with. like…
 – Can you use Newtonian mechanics can help you juggle electric carving knives?
 – How do we find a earth-like planets orbiting around distant stars?
 – Did you know Michael Faraday invented the ballon?
Neither did I! Expect these revelations and more at:
BIG SCIENCE – Tues 18th June – with legendary comedian, improviser, Comedy Store Player and ex-physicist Richard Vranch and half of Domestic Science, Rob Wells
small science… Tues 25th June – with cabaret star and king of new variety Mat Ricardo, plus science troubadour Jonny Berliner
Tickets available here. Come along! It will be more fun than you can shake a stick at *
* No sticks were harmed in the making of this post.