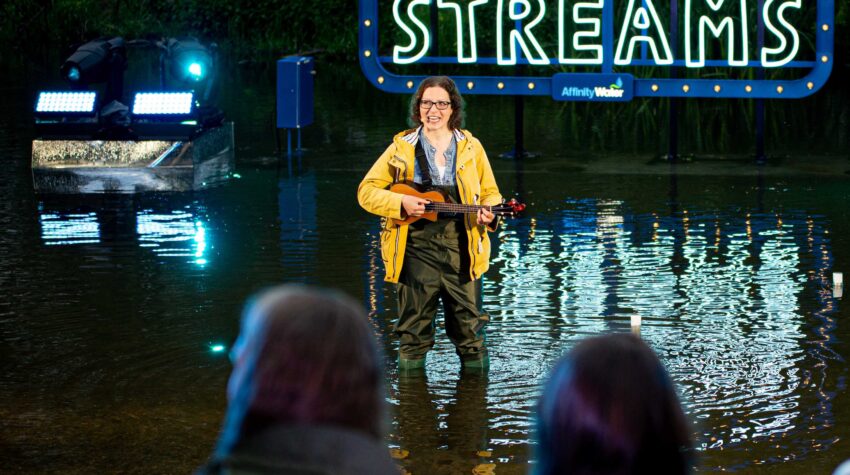 Do you actually know how to flush a toilet? Turns out no-one does, so I wrote a song about it… and performed it in an actual stream…
Watch it on twitter here. It's all for the #SaveOurStreams campaign from Affinity Water. Hope it makes you think how to waste less of the precious water that comes from our local environment and into our houses.
Get yourself some free water saving devices here and learn all about the rare and endangered chalk streams we are so lucky to have here in the UK.